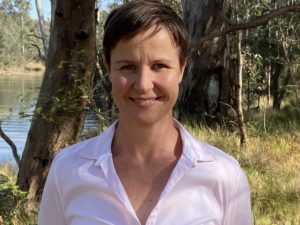 We are excited to present the latest Goulburn Broken Regional Catchment Strategy; an overarching and collaborative strategy that sets a path to protect and enhance the long-term health of our catchment. It has been designed to support local priorities and regional, state, national and international NRM targets and obligations. It is intended to be a living document, frequently refined and built on.
The Goulburn Broken Catchment is home to some of Victoria's most significant natural assets, from the internationally recognised Barmah wetlands in the north to the forests of the south, the alpine headwaters of the Goulburn River, Victoria's longest river, to the highly productive agricultural plains. This strategy is an integrated plan that considers all parts of this diverse catchment.
This is our fourth catchment strategy. It builds on earlier strategies and our deep understanding of catchment resources, communities and the application of a resilience approach; an approach that recognises the complex connections between people and the environment. Drawing on the best science we have considered multiple paths and scenarios to achieve the catchment's vision of 'Resilient landscapes, thriving communities'.
This strategy provides an update on the condition of the catchment's natural resources, identifies a range of drivers of change, critical attributes, tipping points and priority actions to support the community's aspirations. At a catchment and local scale, climate and demographic shifts were identified as major drivers of change influencing the condition of land, biodiversity, water and communities. There is also greater inclusion of Traditional Owners in NRM planning and delivery and recognition of the tens of thousands of years Traditional Owners have cared for Country.
Stakeholders including Taungurung Land and Water Council, Yorta Yorta Nation Aboriginal Corporation, government agencies, councils, groups and individuals who make up the diverse range of people that live, work, invest in and visit the region were involved in the strategy's development.
The renewal process has been challenging but hugely rewarding. There has been a strong expression of the enormous value of the catchment's waterways, landscapes and biodiversity, and the services they provide – economic, social, aesthetic, recreational, lifestyle and environmental. Stakeholders are united to act with urgency on climate change, setting ambitious targets that drive us forward to protect our natural assets with transforming and innovative actions.
While the Goulburn Broken CMA has led the strategy's renewal, this is a strategy for everyone; a combined effort is required to achieve its aims. We look forward to working with our partners and community to implement this strategy.
For those wishing to support the strategy or be directly involved in its implementation we encourage you to make a pledge. Through this pledge we hope to create a movement that benefits the catchment well into the future.
Helen Reynolds
Chair, Goulburn Broken CMA Board
Show your support
Pledge your support for the Goulburn Broken Regional Catchment Strategy and its implementation.